Capacity Building and Exchange
The GREEiNSECT project aims to build capacity and share knowledge with its project partners around the world.
Two main activities to establish learning exchange and building knowledge transfer under the GREEiNSECT project have been a study trip to Thailand in 2015 and the international policy conference in Kenya 2016.
On the following site we inform about the activities undertaken.
International policy conference March 2016 in Kisumu, Kenya
In collaboration with other insects for food and feed research and development projects in Kenya, GREEiNSECT organized a conference for 140+ participants from East Africa and European partners. The joint conference aim was to discuss ongoing research, policy development and market outlook for insects as food and feed in Kenya and East Africa.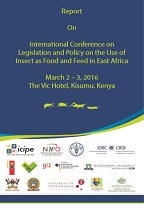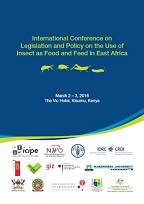 Dr. John Kinyuru from our partner JKUAT, wrote a proceeding about the conference on his blog. For some conference impression have a look at the ICIPE Flickr album.
The programme for the study trip from 22-26 March 2015 was organized by KKU together with the GREEiNSECT management.
The programme included on-site visits and activities that were a part of the value-chain such as cricket farmers, cricket traders and markets.
Entrepreneurs developing business models for cricket products oriented towards export markets were also included in the programme.
Read the full trip report below and have a look at some pictures of the trip.